Adored Beast
Regular price
Sale price
$70.00 USD
Unit price
per
Sale
Sold out
NOTE: This is a third-party product and is only eligible for free standard shipping for orders above $140.
Organic & North American Grown
Nutrient-dense superfood
Slow the aging process
Help lower cholesterol
Help prevent and fight cancer
Support the immune system
Manage inflammation
Help fight oxidative stress
Compared to most powders, triple liquid extracts contain a range of full spectrum compounds featuring both water-soluble (for example polysaccharides like beta-glucans) and alcohol-soluble compounds (like antioxidants such as triterpenoids), ensuring access to all the beneficial properties mushrooms have to offer.
INGREDIENTS
Certified Organic Chaga Mushrooms
Known as the "King of Medicinal Mushrooms," chaga is the second most antioxidant-rich food in the world next to cocoa. A nutrient-dense superfood, the chaga mushroom grows on birch trees throughout the northern hemisphere. It resembles a dark clump of dirt more than a mushroom, but is distinguished from other growths by its orange tissue. Chaga has been used in traditional Chinese medicine for centuries, and today, doctors, alternative medicine advocates, and researchers are increasingly interested in its many health benefits
Full List of Ingredients
Distilled water

Organic glycerin

Triple Extracted Organic and Ethically Wildcrafted Chaga Mushrooms
SUGGESTED USE
Squirt the full recommended amount once a day into your pet's mouth or add to food.
All Dogs and Cats - 1 drop (10mg) for every 1 lb of body weight daily
Each bottle contains approximately 1500 drops.
For animals diagnosed with cancer or chronic disease please consult your trusted veterinarian for guidance on increasing recommended dosages.
Safe use in pregnant animals or animals intended for breeding has not been proven. If animal's condition worsens or does not improve, discontinue use and consult your veterinarian.
For animal use only. Keep out of reach of children. Not intended to replace veterinary advice.
FAQ
Where do you source your mushrooms?
All of our mushrooms are grown in our private forest, located in Maritime Canada, or freshly foraged in British Columbia, Canada.
What's the shelf life of this tincture?
4 years. Do your best to store your tincture in a cool, dark place, away from direct sunlight.
Is there research to support the benefits of chaga mushrooms?
Yes, research has shown that chaga mushrooms can improve health, to read through those studies, click here.
Why is it a tincture instead of a powder?
For a mushroom's medicinal values to be activated and bioavailable, they need to be extracted. Liquid extracts are able to hold and preserve the many bioactive compounds that are released during extraction. Liquid extractions are also easier to absorb than powder, as the body doesn't need to digest anything, and therefore the medicinal properties of the mushroom can be absorbed right into the body. We break down our mushrooms using a three-step (triple extraction) process, the first with hot water, the second with organic alcohol (which is the only way of extracting triterpenes), and the third with glycerin. Once the extraction process is complete, there is 0% alcohol left, and each batch is tested to ensure this level.
Why do we only use fruiting body for our mushrooms?
The only way to get mycelium is if you're growing the mushrooms in a bag. When that happens, it's virtually impossible to remove the substrate in which the mushroom is grown (rice, oats, etc.). The majority of mycelium that's out there is coming from mushrooms grown in bags, industrially, not on a log. Our mushrooms are all grown IN Nature. In the forest, as Nature intended. You're not going to dig out a log and pull out the mycelium. The roots weave all into the log and you just couldn't do that.With mushrooms grown in bags, when the mycelium is pulled out, the polyphenols are not coming from the mushrooms - they're coming from those substrates. What people are seeing now is these mushrooms have such high levels of polyphenols from the oats or rice - not just from the mushrooms themselves. The other thing about using rice and oats is they have to be sterile, otherwise they'll grow mold. So then you have to ask how 'smart' that mycelium is, because there's no intelligence coming from the bacteria. We don't believe it has that ancient wisdom. For Julie, the basis of her mushroom knowledge is coming more from the old wisdom of using mushrooms. This means using the fruiting bodies. The different elders Julie has learned from, those around the world who use medicinal mushrooms therapeutically, use the fruiting bodies. The mycelium is newer science. Until we can be sure people are only getting mushroom - no substrates - we keep to this way.
Share
View full details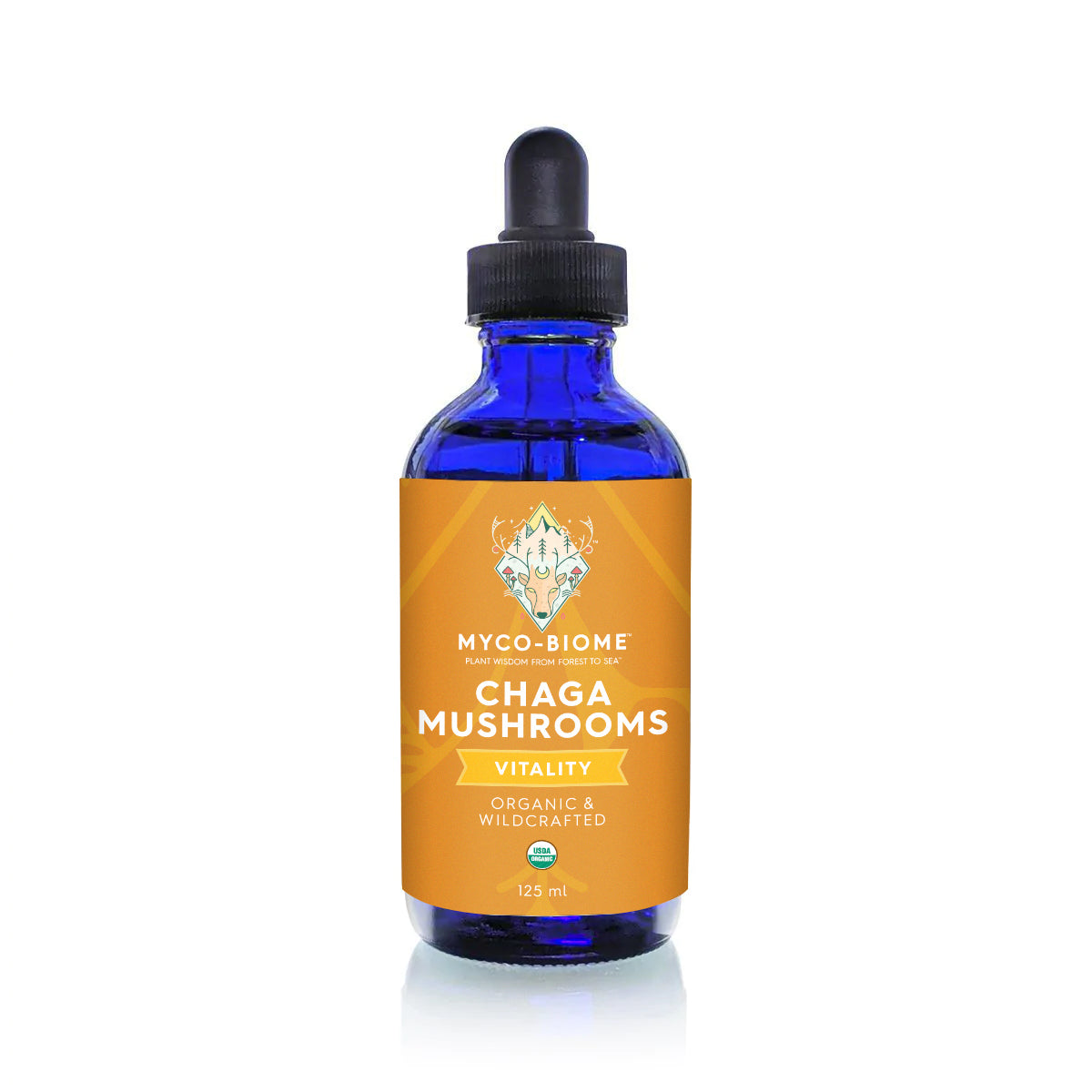 FAQ
STORAGE & HANDLING

FOR DEHYDRATED TREATS

If possible, store treats in the refrigerator and keep them dry. Do not leave refrigerated treats in room temperature to prevent condensation.
If not, store at room temperature in a cool, dry place.
Feed within 4 months from date of manufacture.
Supervise your pet when feeding.

FOR COOKED OR FROZEN TREATS AND MEALS

Please store them in the refrigerator for up to 4 days, or frozen for up to 4 months.
You may reheat before feeding but be sure to cool it down before feeding your pets.

(Unless specified otherwise.)
HEALTH & HYGIENE

All our meats and vegetables are cleaned, then sanitised in ozone before dehydration. Ozone is an effective antimicrobial that kills all known pathogens.

All treats are packed in BPA free, food grade, recyclable zipper bags that are heat sealed with oxygen absorbents to prevent mold growth and rancidity.

To ensure that bacteria is destroyed, our treats are made with a premium dehydrator with certified BPA free trays and screens with controlled low temperatures, to ensure treats are dehydrated according to the guidelines given by the USDA Meat and Poultry while still maintaining their nutrients.

NO preservatives. NO artificial flavouring. NO colouring.

Human grade ingredients only!

(Unless specified otherwise.)
SHIPPING

FOR DEHYDRATED TREATS

Free standard delivery for orders above $40.
The default shipping method is via postal mail.
We do not really recommend this for seafood, since most would crumble easily. Our seafood is also often oily even after days of dehydration, and we cannot guarantee that it will not go rancid after being under the sun with the mailman. Please do a self pick-up if you are not comfortable with this, or contact us to arrange for courier.

FOR COOKED OR FROZEN TREATS AND MEALS

Free express delivery for orders above $140.
Cooked and frozen items can only be sent via same-day courier or picked up in store. We take special care to deliver frozen food but due to our climate, it may thaw at an alarmingly fast rate even if we courier it in a foil bags & cooler boxes. Please do a self pick-up if you are not comfortable with this.
Free express deliveries are only on Saturday & Sunday between 3-7pm.

FOR THIRD PARTY PRODUCTS

Third party products are only eligible for free standard delivery with a min. spend of $140.

(Unless specified otherwise.)